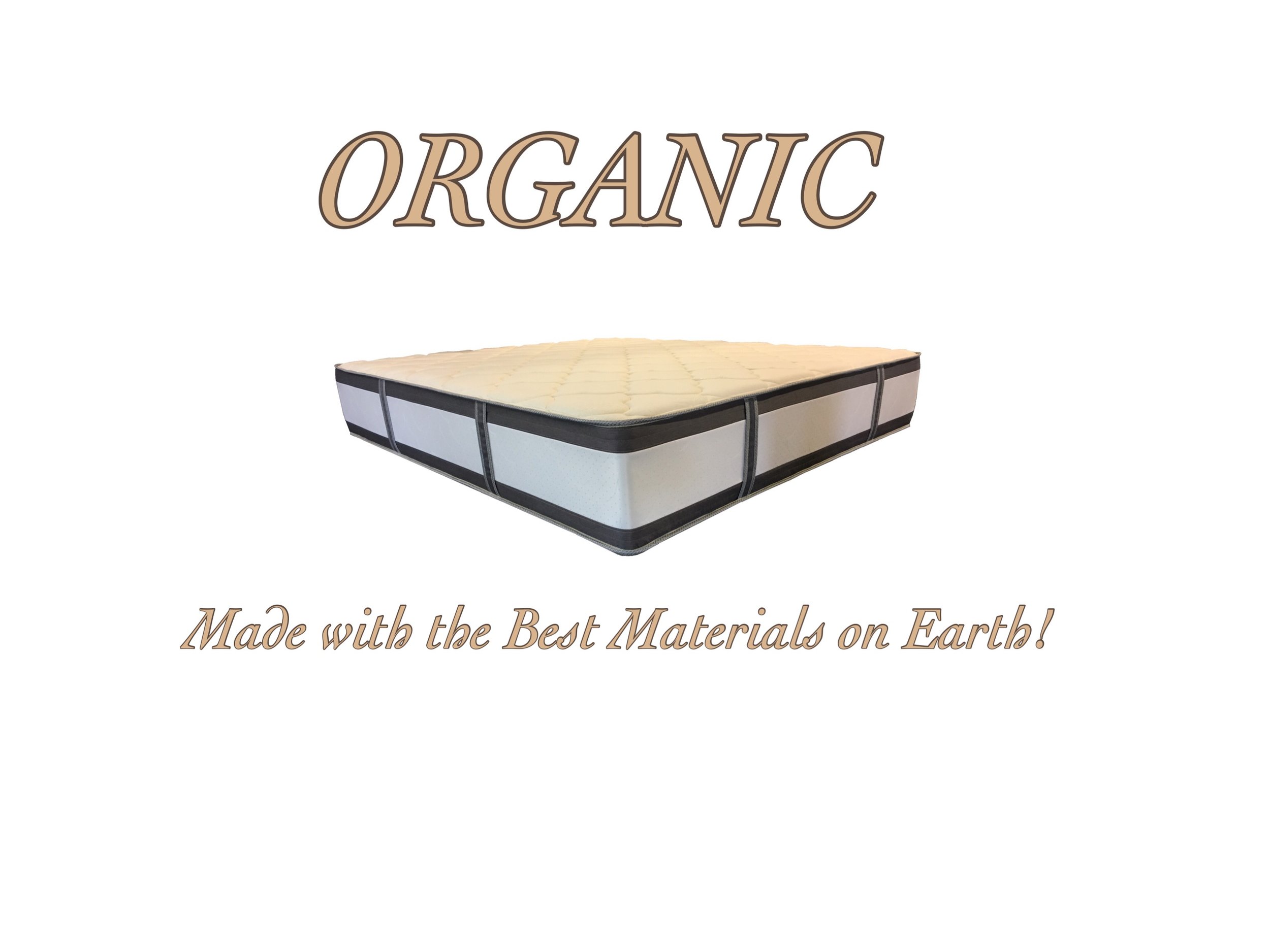 NATURAL LATEX
THE ULTIMATE MATTRESS COMBINATION!
BEST OF BOTH WORLDS
NATURAL LATEX WITH POCKETED COIL MATTRESS COILS
LATEX EURO-TOP WITH FOAM ENCASED POCKETED COIL MATTRESS!
Eco-certified environmentally clean and safe
All foam is not created equal
Why natural latex foam? Why not polyurethane foam, which is less expensive? The answer is simple: well-made latex foam is far more elastic and durable, without the noxious chemical content. Polyurethane foam has more rigidity, and tends to compress more quickly. And it is made with chemicals which remain in the mattress, chemicals you then breathe in while you sleep. Additionally, latex foam is naturally anti-microbial and more breathable. Our Natural Latex mattress is comfortable and supportive, with a stretch cotton cover quilted to wool over a latex foam core.
Natural and durable with near-zero motion transfer
Our Natural Latex mattress feels solid and substantial without seeming rigid. It has a quiet, motionless feel, and is dense and supportive, yet yields to contour to the body. The Natural Latex mattress provides comfort and longevity the natural way: through a solid core of latex rubber foam. Unlike other so-called "latex" mattresses, which may contain synthetic foams or filler, our Natural Latex mattress is all natural. In addition, it does not contain harmful chemicals. It has elasticity, yet holds its shape over time.
MADE RIGHT HERE IN OUR VERY OWN FACTORY!
TO SAY THANK YOU FOR OUR CONTINUED GROWTH, YOU WILL RECEIVE MY SOLID WOOD BERKSHIRE PLATFORM BED ABSOLUTELY FREE!
NO NEED FOR A BOX SPRING!
*SHIPPING IS CURRENTLY UNAVAILABLE FOR THIS ITEM — IN-STORE PICK UP ONLY.*
sale
SHIPPING IS CURRENTLY UNAVAILABLE FOR THIS ITEM — IN-STORE PICK UP ONLY.